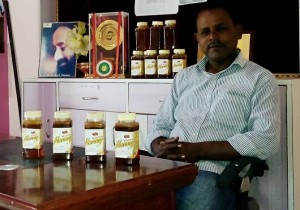 I wish to present to you a brief profile of our organization. Although the word DREAM is an acronym, it was my cherished dream to set up an organization to work for the development of my village, block and district. Since youth, a group of friends engaged informally in helping the sick and elderly for accessing services or schemes and mobilizing the most vulnerable sections to access their rights and entitlements. In 2001, we realized that it was necessary to formally register ourselves as a non-governmental organization for greater reach and sustainability. However, our association with AHS and its Director, Dr. Madhukar Gumble in particular gave us a formal direction to fulfill our dream.
Our long association with AHS has built our capacities and has been able to achieve good results in quite a short time. Our primary focus is women and child rights. Eradication of child labor in all its forms, disability, empowering youth and adolescents and empowering the vulnerable to access their rights and entitlements is embedded in our mission. Gender justice, rural hygiene and sanitation, natural resource management, livelihood security are also our primary concerns. From a humble beginning of working in 05 villages, we have now a presence in 17 villages and 09 slum areas in Amravati and Wardha districts respectively and for this we have been recognized as a capable institution in the field of women and child development especially those belonging to the SC and ST communities.
We wish to work with partners who share our goals and objectives and re-ignite the minds of all our stakeholders for their holistic development.
Gajanan Kale
Director